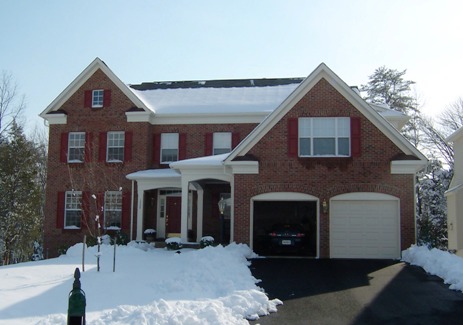 Does the Directional Exposure of a Home Matter?
This topic is always fresh on my mind after a snow storm. The reason for that is I have a north facing home with a front load garage. That means my driveway is also north facing. In fact, that's my home pictured above. It was taken during a time when snow had melted across the street from me, with the southern facing homes.
When it comes to the north facing driveway, I was none too happy this afternoon. My husband and I had decided that the light dusting of snow we were getting would be melted by the higher temps in the morning. However, being shaded by the shadow of our home, our north facing driveway experienced no melting at all.
This is my north facing driveway with about a 1/2 inch of snow, coated with ice. (We had an ice storm after the snow overnight.) The snow wasn't deep enough to get a shovel underneath and scoop. Instead, an intensive chiseling and scraping operation was undertaken to get the left half to look slightly cleared. UGH!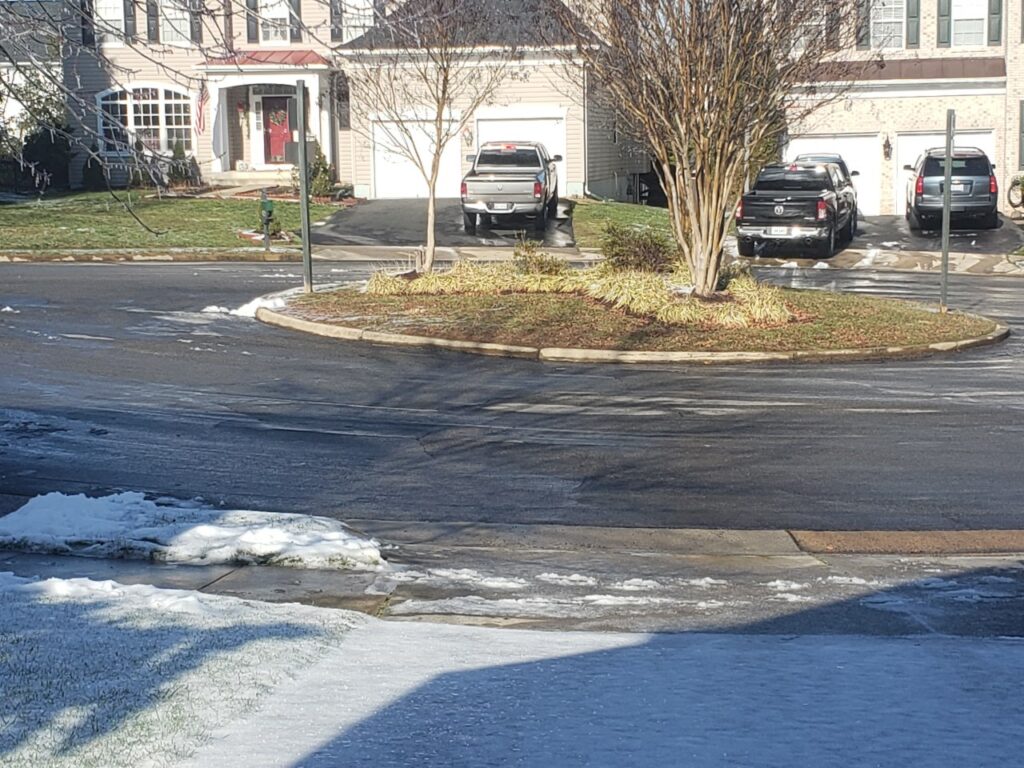 Meanwhile, my south facing neighbors left for a walk and said hi. Apparently, Mother Nature's glorious sunshine cleared their driveway and everyone else's on the south facing side of the street.
While days like today make me loath the north facing nature of my home, I do have to tell you that the rear of my home having southern exposure is wonderful. I get all day sun in the formal dining room, kitchen, breakfast nook and family room. It balances itself out. And I have to remember, I am never going to be likely to step outside my front door and see a snake. In my back yard? Absolutely.
If you find yourself house hunting with me, you will find me pointing out directional exposures. It is critical to be an informed buyer and understand how details like this can impact how you live in your home.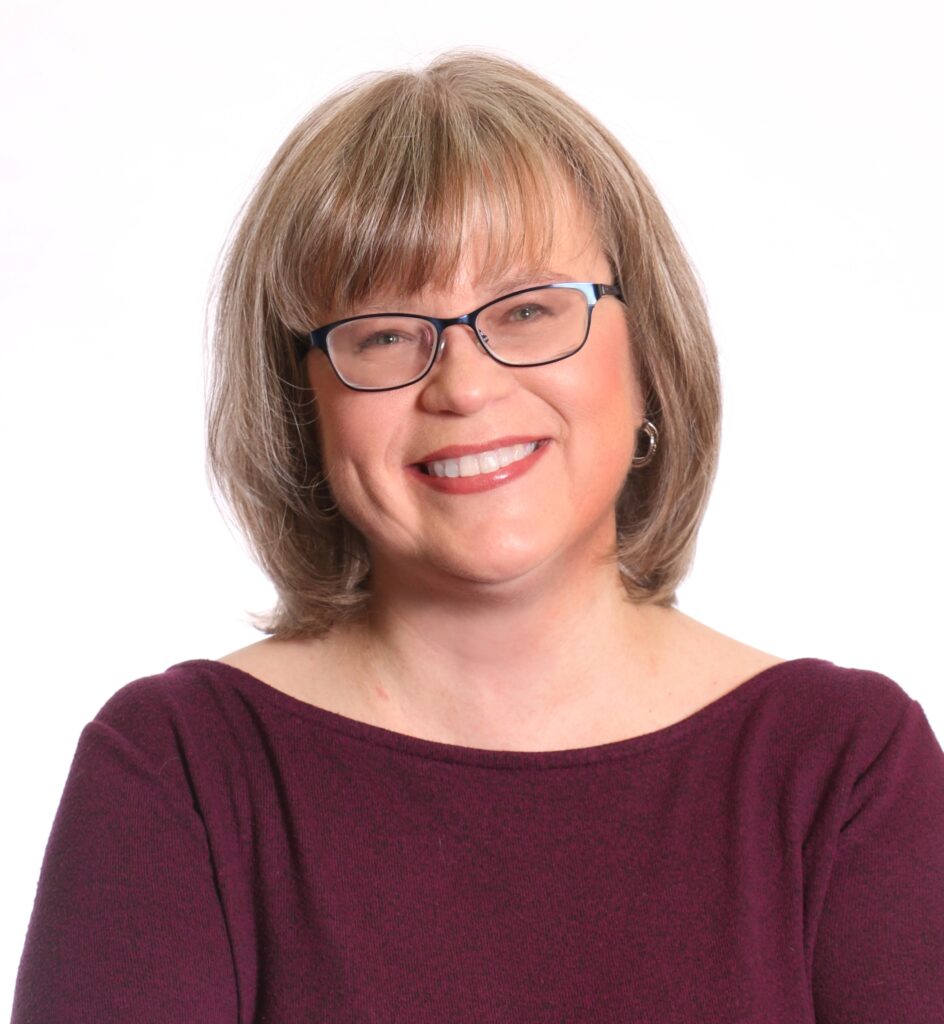 The opinions expressed in this blog are those of Chris Ann Cleland, not Long & Foster. All content is written by Chris Ann Cleland without the aid of artificial intelligence.