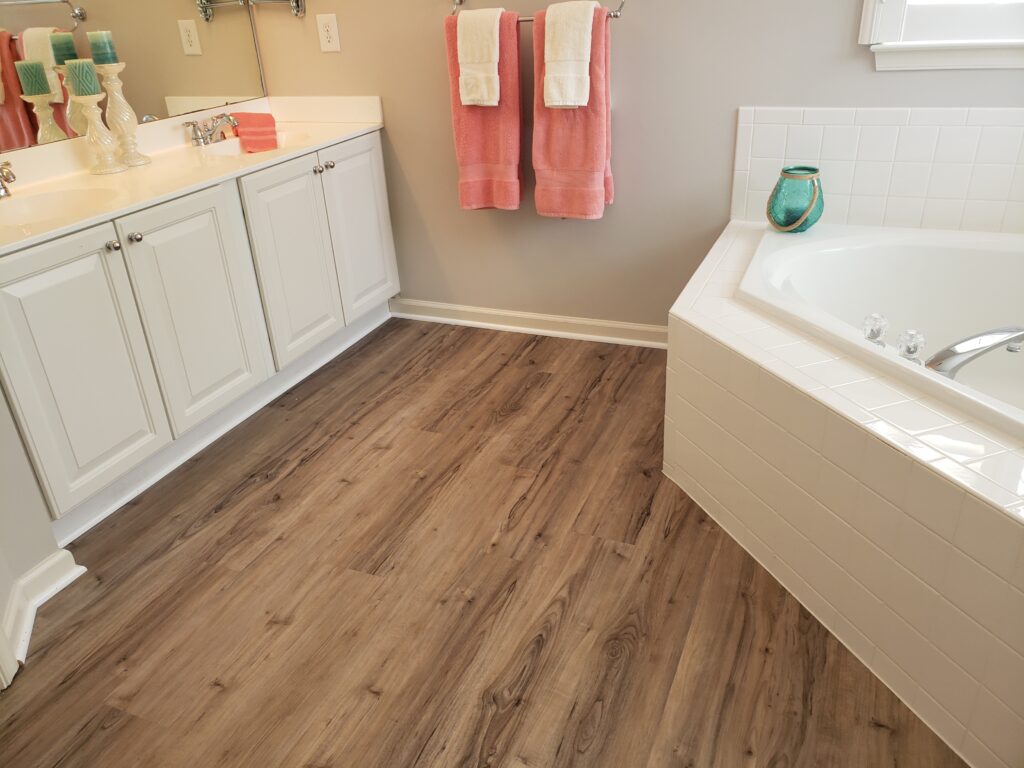 Simple Updates to Lift a Bathroom
Lately I have been meeting with a decent number of home sellers interested in hitting the market with bathrooms that are showing their age. Small tiles and one piece vinyl installations that were builder-grade do not create buyer enthusiasm. And in a seller's market, buyers are spending so much money getting into homes, they may not have funds to improve areas after they move in.
How can a seller lift the appearance of their bathroom inexpensively and without pidgeonholing the buyer on color themes?
Lately, luxury vinyl plank flooring has been a great solution. Waterproof and warm to your bare feet, it is perfect for a bathroom. And the wood like designs make it very fashionable. The photo above is a style of LVP with a good amount of color variation. When you are selling a home, you don't want to make definitive color statements. The LVP in the photo can go with virtually any color scheme a buyer would want. It's not too gray and not too brown.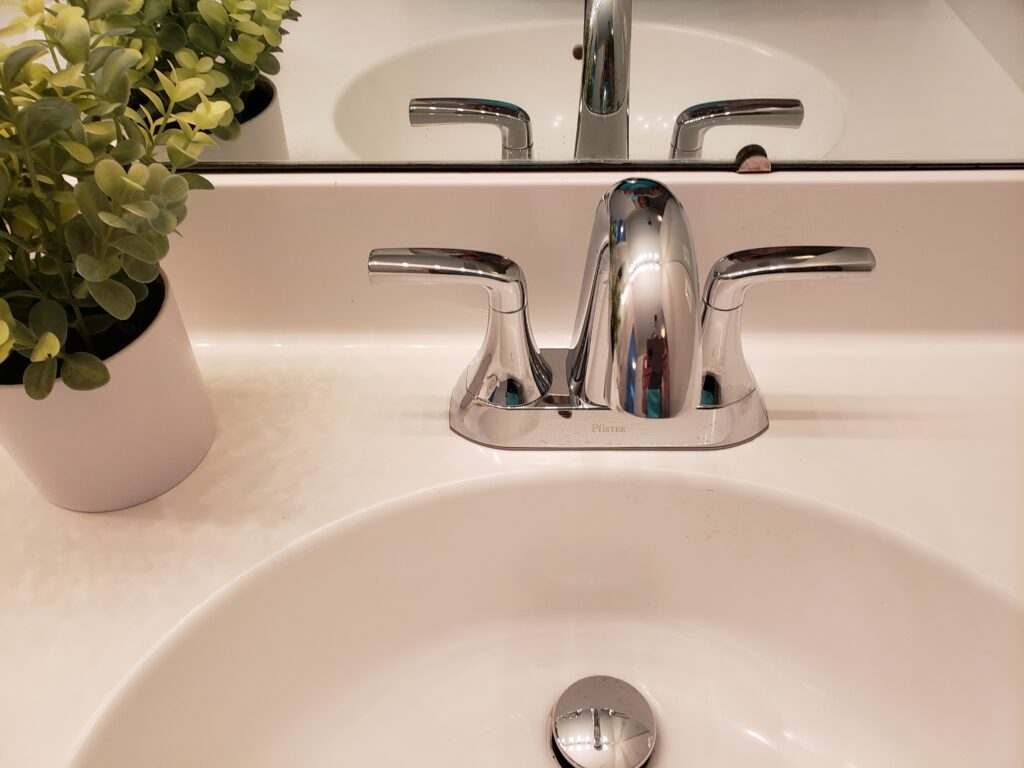 Another great inexpesive lift to an outdated bathroom are faucets. The faucet pictured above was an immediate win, replacing a single knob faucet that had a plastic piece on top that had dirt from decades before. Sure, you could clean or replace the plastic piece, but a fifty dollar faucet was a much better investment in getting a buyer excited about the home.
Listing your home with an agent that knows how to help you spend your improvement money wisely and economically is always best. When you are ready to list your home, get in touch with me for a no obligation consultation. Getting show ready may not be the immense undertaking you may fear.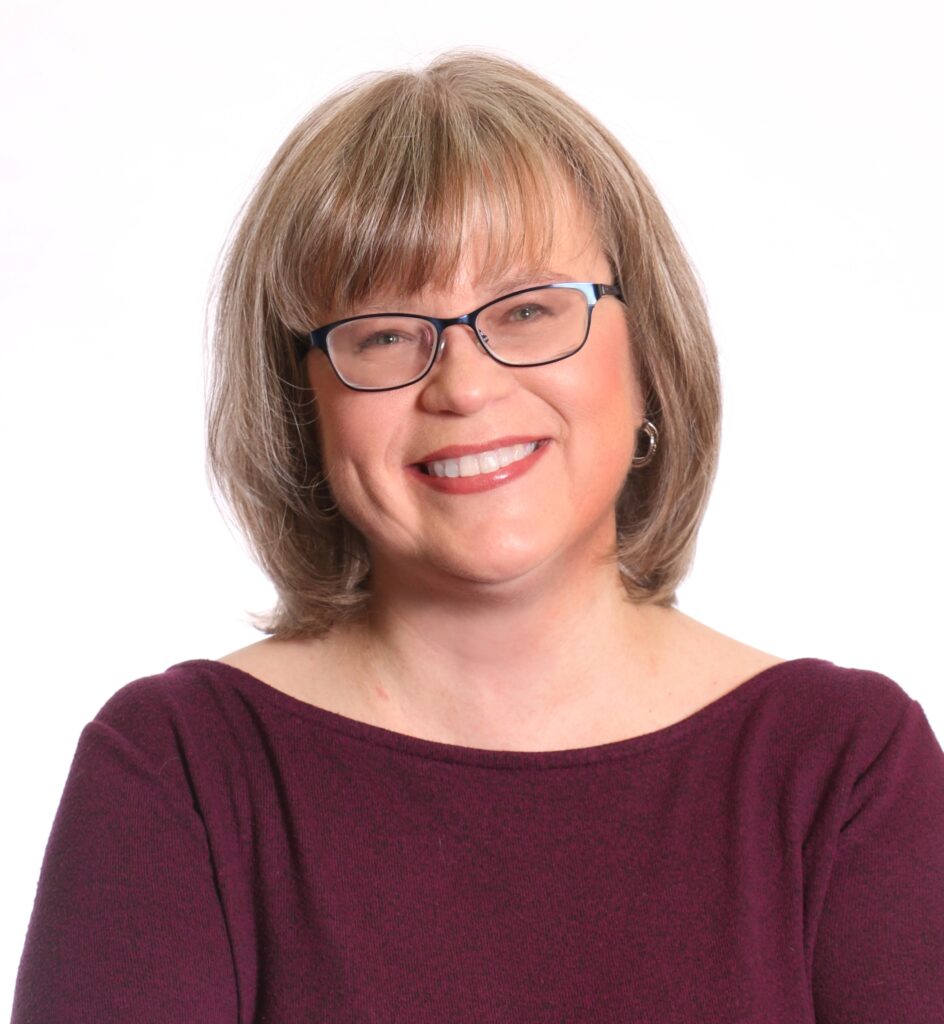 The opinions expressed in this blog are those of Chris Ann Cleland, not Long & Foster. All content is written by Chris Ann Cleland without the aid of artificial intelligence.