What a Difference a Fake Bed Makes in a Vacant Bedroom
The picture above is of a vacant bedroom. It's got fresh carpet and paint and shows well. However, not having any furnishings it is going to be difficult for buyers to imagine what furniture will fit in there.
Enter my light staging touches that bring the bedroom to life.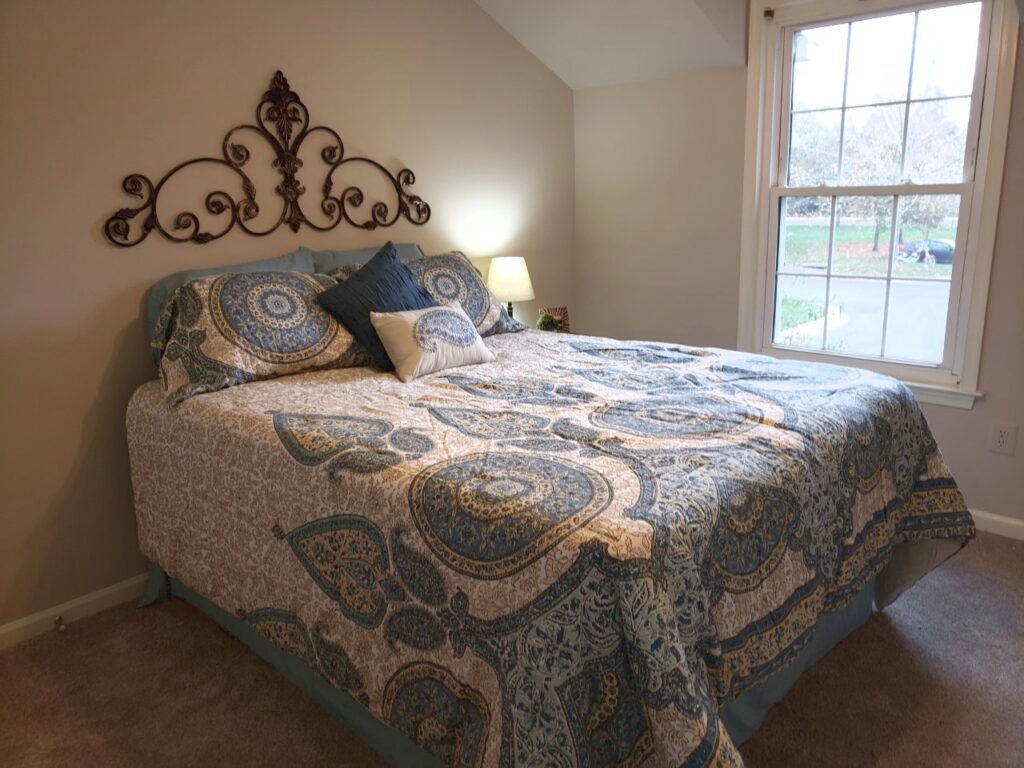 A queen size air mattress on top of four medium moving boxes, along with a flat sheet for a bed skirt and comforter to cover the air mattress and a bedroom comes to life. The queen size bed will not only warm up the space and make it welcoming, it will let a buyer touring the home know how much space they actually have in this bedroom.
The same goes for lighting in bedrooms that have no overhead lights. In Northern Virginia, it is typical to have switched outlets in each bedroom.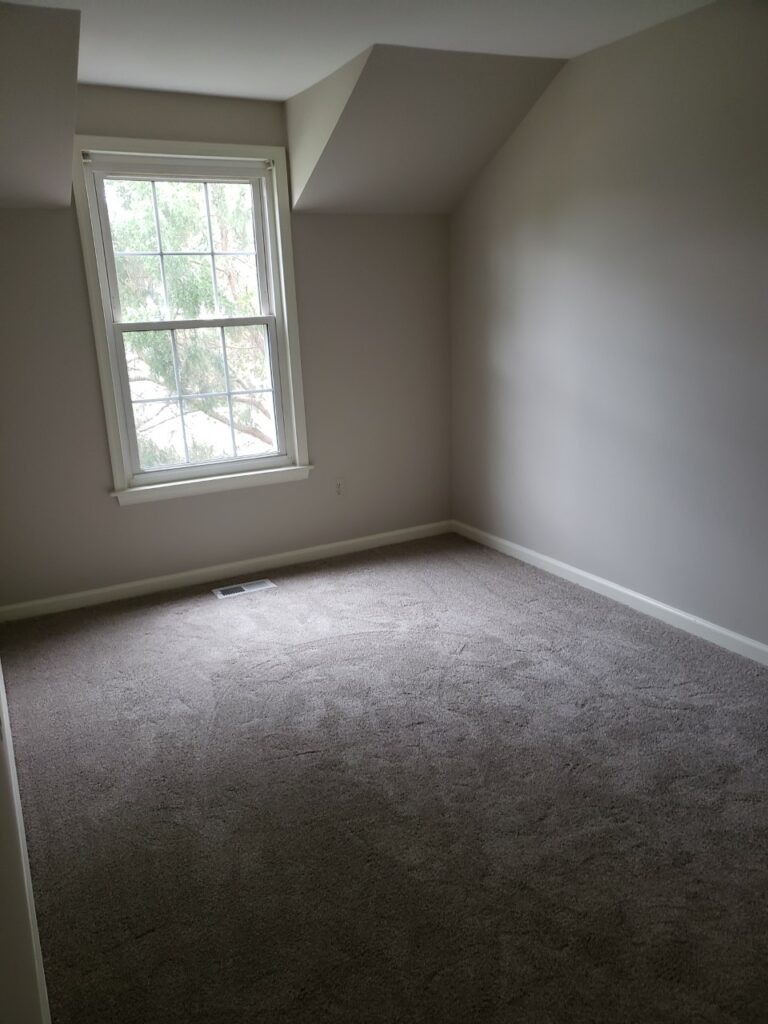 A bedroom that is vacant during a fall or winter listing can cause other problems…not being to actually SEE the room itself. What does a top notch Northern Virginia Listing Agent do to solve that problem? Get a standing floor lamp and plugging it into the switched outlet makes showing the home easy.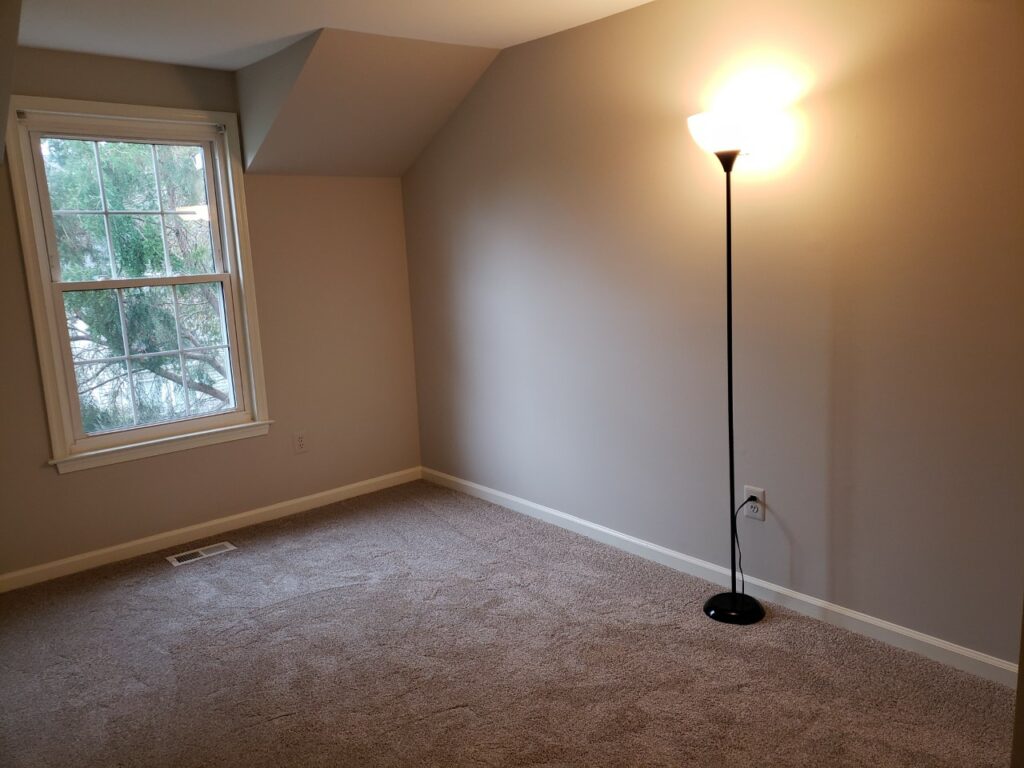 Sure it isn't as wonderful as the fake bed next door, but there is no need to overdo the staging when for safety and being able to see the space, only light is needed.
Are you ready to sell your home and want a Listing Agent that isn't afraid to roll up their sleeves and help put your home look fabulous for professional photo day and for touring buyers? Give me a call. Even if your home is not vacant, I can help you edit your own items to make the best of the space you have to offer.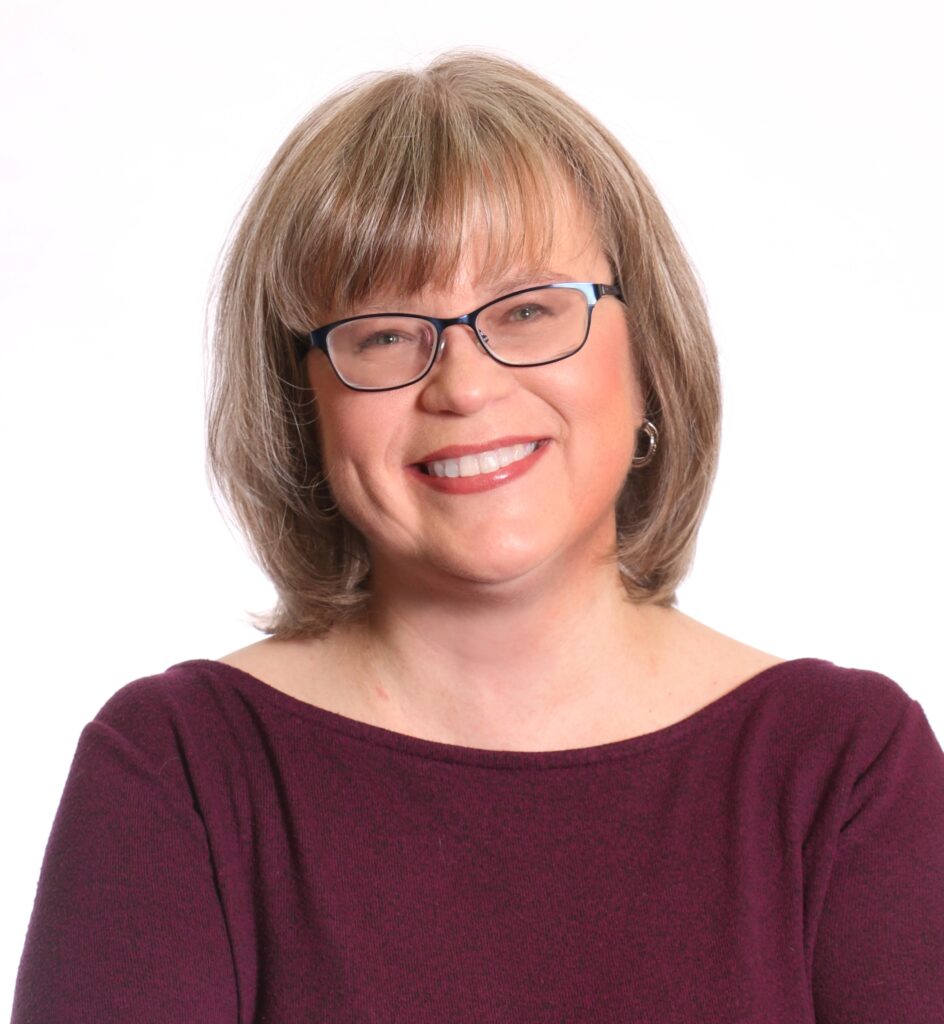 The opinions expressed in this blog are those of Chris Ann Cleland, not Long & Foster. All content is written by Chris Ann Cleland without the aid of artificial intelligence.