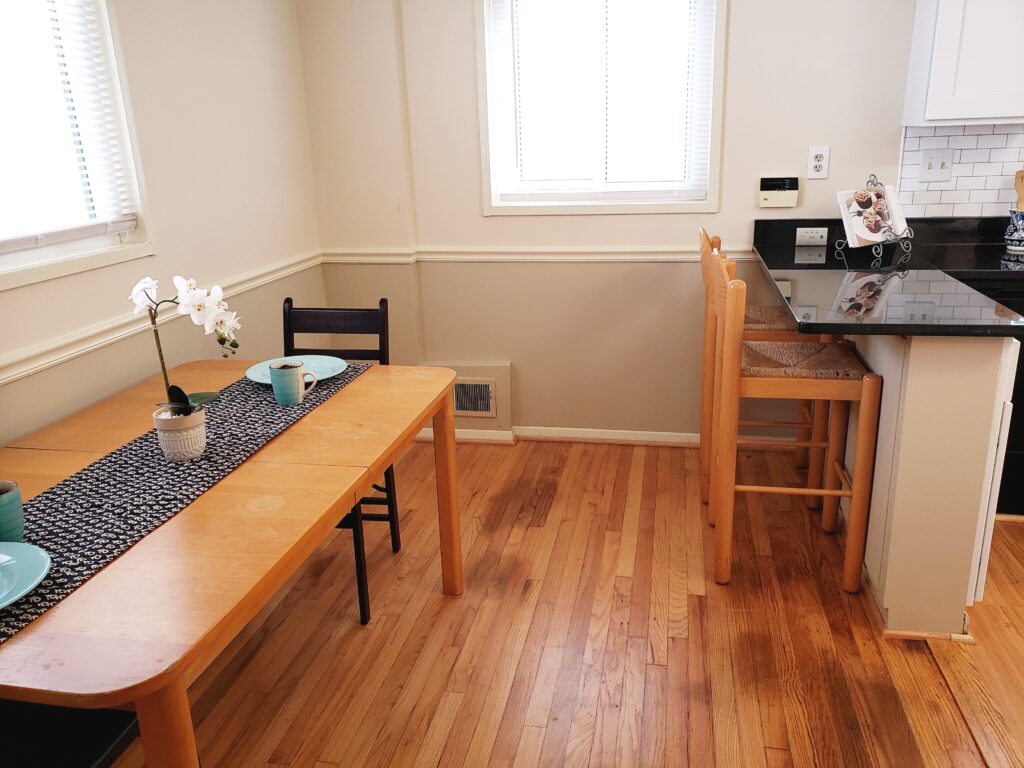 The Devil is in the Details
Being a Listing Agent I have honed many skills that allow my sellers to make the best first impressions, create buyer enthusiasm and ultimately, wring more from their sales to max out their bottom lines. Staging properties is not something that needs to be done at great expense to a seller. Little touches here and there are usually all that is needed. Most times, using the items the seller has in their home works. Every so often, I substitute in something from my own inventory.
In the case of the kitchen above, the seller had left barstools, the dining table (no chairs) and the table runner and a very nice polish pottery bowl. This area was tight. Fluffing the table included turning over the runner to the reverse side which was a lot less busy with only one pattern vs. three patterns, setting the table, adding a taller centerpiece and some chairs. Then came figuring out what to do with the barstools. The ones present didn't really do anything but call attention to the big dining table and interrupt the flow of the island.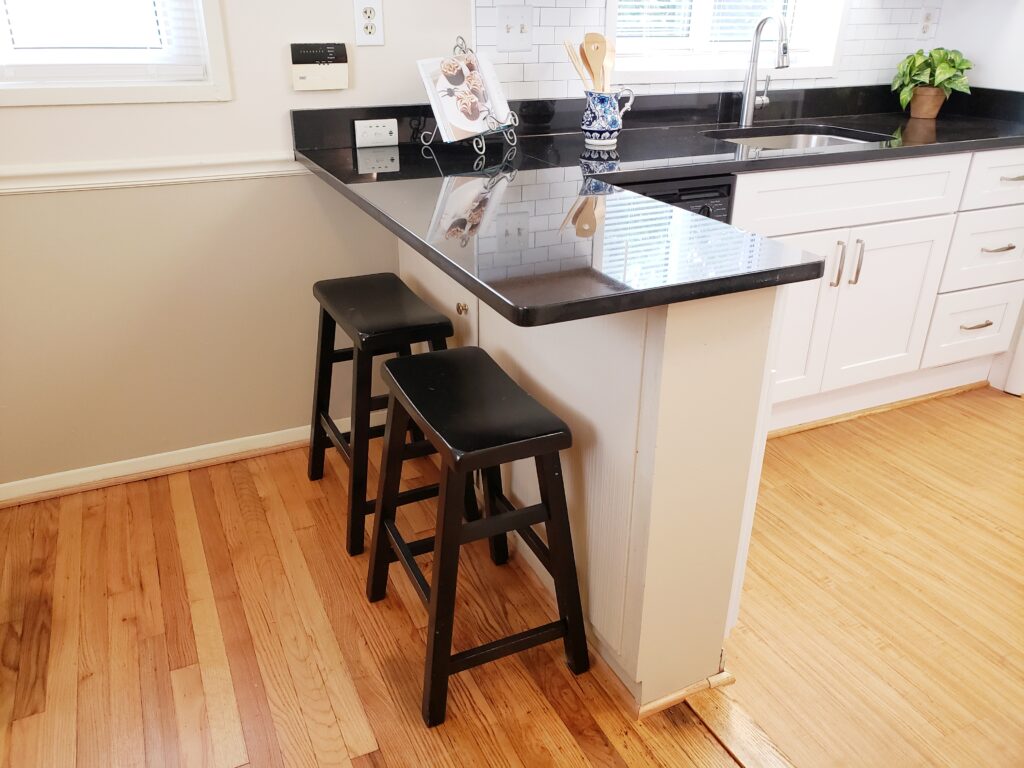 Adding these saddle style, lower height black bar stools left a clean line of the granite counters and left more space visually in the dining area. And with the living room being completely empty, I did make use of the bar stools elsewhere to set up an area of focus. You can see the full video tour of the property by clicking this link. There are examples of light staging in the owner's bedroom and bathroom. Items were edited from the home that were useful, but dated it. Lamps, rugs, etc.
This home had been on the market as a For Sale By Owner on Zillow at the same list price and had a few open houses with many buyers through. However, it lacked offers when I took over. After the staging, professional photos and a few days on the market, the seller had four offers.
The devil truly is in the details when a home hits the market. Professional marketing agents like me get that and do everything we can to help our listings make the absolute best first impression.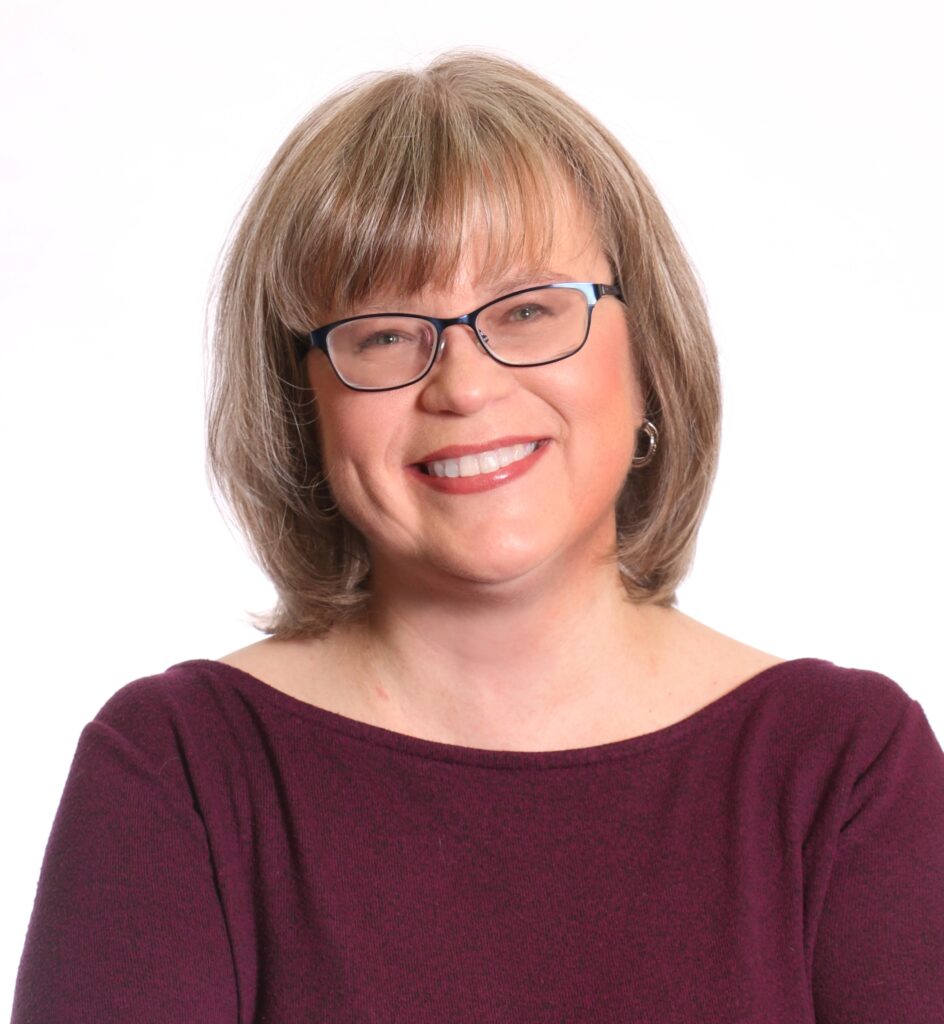 The opinions expressed in this blog are those of Chris Ann Cleland, not Long & Foster. All content is written by Chris Ann Cleland without the aid of artificial intelligence.